About the APA...
If you have questions about the APA, please ask us. We are happy to reply.
WhatsNew:
Humane Services
The APA is planning a major expansion of our Humane Services Department in 2014. Stay tuned!
[NUMO.AccOUNTS: LOGIN BOX LEFT]
Who is the American Pet Association?
About The APA
The American Pet Association was founded in 1991. The initial goal, to which we remain committed to this day, is to provide education and services that result in more humane treatment of companion animals in the homes and back yards of the average American.
Committed to the real issues
The APA is a very, very different organization.
Most organizations and businesses are committed only to their bottom line. This results in products and services that are "marketable" but do not necessarily serve the consumer.
Others that remain ethical, and have a genuine concern for their industry or consumer, can not compete when savvy competition pushes them out of the market.
The APA is an example of the next generation of business/organizations, what we believe consumers will demand in the future. We provide quality programs and products, that offer real world value, at a reasonable cost, while maintaining ethics and honesty. We manage ourselves appropriately, spend wisely and make smart decisions.
Pet Owners, Humane Agencies, Pet Businesses, the Media and others work with the APA because they know they can trust us; Trust us to be honest, to be fair and to be here, strong, into the future.
Unaffiliated
The American Pet Association is not affiliated with any other national humane organization, group or business. We are a completely stand alone organization. We maintain this policy so that we can make our own decisions regarding our mission, the humane and proper treatment of companion animals.
Privacy Policy & Ethics
The APA has a very strict privacy policy. This is not because of any bad experience or fear, we just think it is a smart way to move into the future.
We believe in today's world that there is no reason to provide any information unless it is appropriate, necessary or serves our primary goals. We are at the dawn of information being manipulated and used for illegal purposes. In addition, information can be misinterpreted and used to cause harm.
We also feel most "cross promotions" and "creative advertising", two things that corporate America loves today, are at best annoying and at worst unethical. We feel business should be profitable by, and focused on, providing the services or products it sells.
We have also found much of the data you read today is exaggerated or a flat out lie. A recent employee of a pet company quit when they found out the "3.1 million members" turned out to be less than 50,000. There is no point in us publishing much of our true data, as the truth is not as impressive as massive exaggerations or lies.
We are committed to responsible action and earning the trust of those we serve.
We do not sell or give Member, Approved Businesses, Humane Agencies or employee information to anyone without express permission.
We do not sell advertising at our web site or publications.
We do not publish internal data.
We do not accept corporate partnerships that would cause us to become biased.
We never make any inappropriate promises to treat one business, individual or member better than another.
All programs are designed with the pet's best interest first and the business or owner a close second.
Our work environments are positive, productive places. We are loyal to our employees and hope to always receive their loyalty in return.
This said, we respect any businesses decision to do business in any way they wish, as long as they are honest and ethical. We're just happy to be different. Better? We hope so.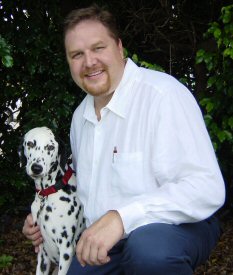 Richard Werner Executive Director - Since 1991
With his best friend Pete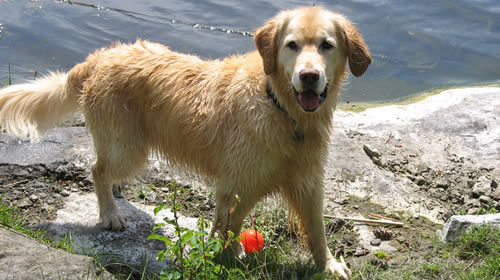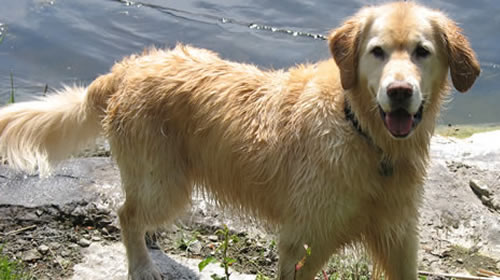 Changing the way America cares for its Pets!