APA Approved Product
Bringing a higher standard to the pet industry
WhatsNew:
Humane Services
The APA is planning a major expansion of our Humane Services Department in 2012. Stay tuned!
Updated: February 10, 2012
CurrentNews:
APA SPCA is launched!

Please support this great cause. Learn more.
Updated: May 21, 2012
[NUMO.AccOUNTS: LOGIN BOX LEFT]
Bike Tow Leash


Product Name
Bike Tow Leash
Web Site / Phone Number
www.biketowleash.com
407-574-5260
Type
Pet Leash for Bicycles
Uses
Dogs, exercise, companionship
Approval Status
APA 5 Star Approved
Testing Results
As advertised, a strong and useful product.
Recommendation
Very well thought out and innovative product. Obviously a lot of effort has gone into designing this product.

Very safe, the safest bike leash we have seen.

Testers all thought it worked even better than expected. Received the highest tester reviews.

Absolutely fantastic for mobility devices (wheelchairs and scooters).
APA Advice
Riding with your dog, when handled responsibly, can be a great activity for you and your dog. This product is the only such device we have considered approving and it exceeded our expectations.

We will say it again, most of the time we all breeze over or ignore instructions. With this product, take time to read every word and adhere to the warnings. Your dog deserves it!
Sample Consumer Comments
The Bike Tow Leash has changed my life and that of my dog. We can now do 4 kilometres a day with Ben attached to my mobility scooter.

I love this tow leash. I bought 2 for me and my husband to take our two youngish boxers for a good run to help alleviate the 'crazies' that they are prone to without enough exercise. They love it! So do I.

Please leave feedback at www.apaapproved.com
Approval ID#
32919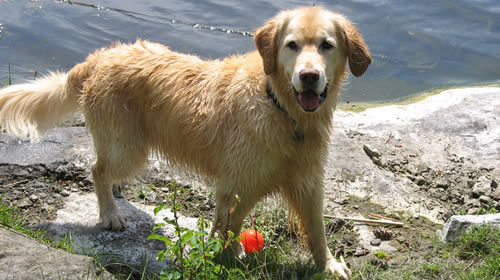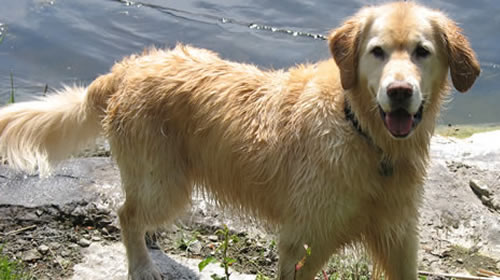 Changing the way America cares for its Pets!